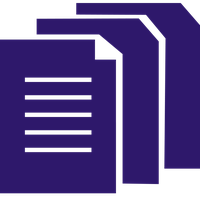 ---
Inland Technology's Document Management solutions will help you do more with less, providing fast access to your vital documents and information so you can focus on your core business.
---
Our Document Management solutions are completely scalable, catering for single user systems right up to enterprise models suitable for large corporate and government organisations, and everything in between.
When streamlining how documents are managed, stored and retrieved in your organisation, we start by focusing on how you capture and digitise paper based documents. Once captured, we can help ensure that your documents are easily found, retrieved, edited and shared when needed.
By creating an electronic filing cabinet for all your digitised documents, you will be able to access your data from anywhere at any time, increasing staff productivity and satisfaction. You will also enjoy the peace of mind that comes with knowing your documents are securely stored, protected from a natural disaster or network failure.
Like many businesses, you may already have some form of document management system in place, or an industry specific back end system where documents are stored. We can work with you to ensure other workflows in your organisation such as Accounts Payable and Accounts Receivable, perform just as efficiently and seamlessly. We can also integrate with systems such as Microsoft SharePoint, and provide SAP integration.
And if your current manual business processes aren't as efficient or secure as you would like, we can advise you on how to improve these before we automate them for you. Talk to one of our Business Development Specialists for a Business Process Analysis today.