Plains of plenty
Home to New South Wales' most prominent site for dinosaur fossils, the Walgett Shire Council prides itself on being a progressive local government serving a community rich in nature, history, art and culture.
Receiving between 100 and 150 local letters, documents, and records a day, the Council needed to replace it's prehistoric archiving system with a fast, efficient, and automated scanning solution that would enable council staff to spend less time agonising over the impact of staples in the scanner, and more time making a difference to the community it serves.
With the help of Canon Partner, Inland Technology, Walgett Shire Council implemented a new Canon imageFORMULA DR-G2090 Production Document scanner which immediately reduced council record keeping processes by up to 60 per cent a day.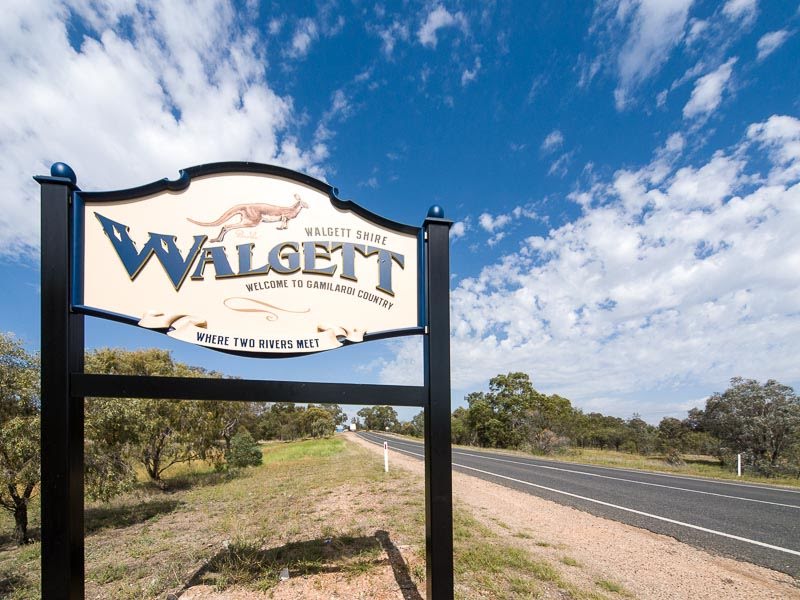 The Challenge
Located in the Orana region of northern New South Wales, Walgett Shire Council serves a community comprising approximately 7,200 residents spread across its 22,000 square kilometre semi-arid landscape. Continuing to reap the benefits of the land's 100 million year history, Walgett Shire enjoys thousands of visitors each year, who are keen to explore the fossils, opals, and culturally significant towns of Walgett, Lightning Ridge, Burren Junction, Rowena, Pokataroo, and more.
"Our daily in-bound mail system was generating up to 150 documents each day. We urgently needed to address our daily scanning to make it more efficient and cost effective,"

says Walgett Shire Council's Jay Ryan.
As a local government organisation, Walgett Shire Council collects a vast amount of information daily concerning everything from individual ratepayers and pet owners' documents, to local land and historic records, tourism information, and complaints made to the council. Adhering to strict compliance regulations on how to manage, store, and protect these documents, Walgett Shire Council's office staff were becoming overwhelmed by the sheer amount of paper that needed to be digitally recorded.
"Our main issue was the capability of the scanner we had in place previously. When given a document that had both single-sided and double-sided pages, the team would have to scan all of the pages within the document as a double-sided document. Then, once the documents were scanned, we'd have to use a separate computer program to manually delete the blank pages from the documents," says Jay Ryan, Information Services Coordinator, Walgett Shire Council.
Furthermore, staff had to spend time painstakingly removing staples from each document before scanning commenced; otherwise, when the old scanner hit a staple, the whole system would stop, and staff would have to start the scanning process from the beginning. For Walgett Shire Council's three-person Records Team, staples were a massive hindrance to maximising daily efficiencies.
"It was such a hassle. Even if you scanned one page at a time, the device couldn't scan multiple sizes in the one batch file. It was a matter of making multiple scans of the one document, and then manually combining the scans back together before it could be digitally filed. Not a great use of time or resources."
The Solution
In 2020, Walgett Shire Council implemented the new Canon imageFORMULA DR-G2090 Production Document scanner and put it to work as the primary scanning solution for staff, including the Office and Records teams. Immediately the Canon scanner's in-built automatic filing solutions provided several improvements.
With the blank page removal feature on the Canon DRG2090 production scanner, Council staff could scan single-sided and double-sided pages in the one document with the blank pages automatically removed. The result significantly reduced the large amount of administration time it took to complete this task manually after the documents were scanned.
Walgett Shire Council staff also took advantage of the Auto Orientation feature of the imageFORMULA DR-G2090 scanner, where documents can be scanned in landscape and the software will automatically orientate the documents to portrait. This automatically increased the speed in which documents are scanned, in addition to reducing the chances of misfeeds.
As a duplex scanner, staff are now also able to scan multiple documents in One Pass through the use of separator sheets which lets the scanner know where each document starts and finishes. Each document can then be saved as a separate file automatically in the Council's digital document management system, driving further efficiencies and simplicity of tasks for Council staff.
"We're so impressed. The team has remarked that the scanned images are often reproduced looking better than the original document,"

says Mr. Ryan.
Complete with enhanced software features, the Canon image FORMULA DR-G2090 also automatically works to improve the quality of scan images by removing unnecessary marks.
For Walgett Shire Council staff, that means scans are now free of binder imprints, punch hole marks, and background noise. In addition, the Canon imageFORMULA DR-G2090 automatically de-skews documents which helps to increase the accuracy of OCR (Optical Character Recognition) functionality.
The Results
The time saving benefits for Walgett Shire Council since the implementation of the Canon imageFORMULA DR-G2090 scanner have been "tremendous".
Within hours of setting up the scanner, Walgett Shire Council's Record Team noted time savings
of up to two-hours per team member per day for records scanning, resulting in a total time saving of 30 hours per week in that team alone.
"For record keeping, it's amazing. The quality of scan has doubled, while the workload and scanning time has easily halved," says Mr. Ryan.
"Across the whole team, we've achieved a time saving of up to 60 per cent."
Morale in the council's Records Team has also risen due to Canon's simple response to staples.
"The team is definitely happier because when the imageFORMULA DR-G2090 scans a staple, the scanner stops, lets you remove it, then continues to scan hassle free. No more starting all over from the beginning," says Mr. Ryan.
The combination of hardware technology improvements with the advanced scanning software has seen the Canon imageFORMULA DR-G2090 scanner greatly improve general day-to-day scanning operations for Walgett Shire Council too. Ryan anticipates planning will be easier than ever before as A4, A5 and A3 sheets can be used in the process and mixed together in one scan to keep as a consolidated record.
Walgett Shire Council also now feels confident enough to take on a project that was previously
too arduous to contemplate.
"All our historical paper records are kept on site and while it is important to digitise them, the job always seemed too big to manage. Now the task doesn't seem so unwieldy," concludes Mr. Ryan.
"We're confident this scanner will grow with our needs."– Jay Ryan, Walgett Shire Council.